Renewal Meet Up program is offered once a month. The purpose of these sessions is to enhance your relationship with food, body and life in a small group setting. Enjoy a welcoming environment where we'll try new recipes, discuss tough topics and build community among friends and like-minded individuals.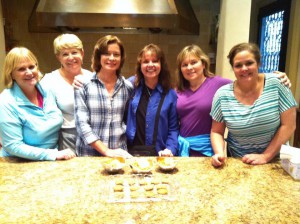 1 Renewal Meet Up per month
Duration: 1 1/2 hours each session.
Location: dates and location details will be disclosed each month
Anyone is welcome! 
Contact Ashly to get location details!
Highlighted below are recent topics and recipes discussed in our renewal meet ups!
Basic Distinctions (Calories In and Calories Out) – Recipes: Easy Meals in 15 min
Eating Protocols (Various Diets and Their Uses) – Recipe: Cookie Pie
Growlin' Grehlin and Lovin' Leptin – Recipe: Spiral Zucchini Salad
Inflammation (Ultra Metabolism) – Recipe: Breakfast Muffins
Body Types – Recipe: Cherry Bars
Willpower vs Habit – which is stronger in helping you reach your goals?  – Recipe: Healthy Taco Casserole