E101 – Why I started 'Just Stop It!'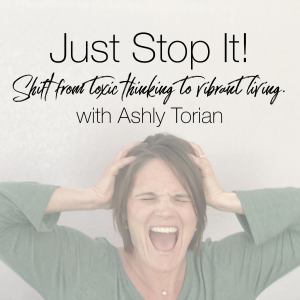 Life is an amazing ride. We experience high and lows, excitement and worry, laughter and tears, and everything in-between. Its in the way we DO it and WHO we are in IT that determines whether we love it or not. This episode invites you into the journey of exploration and discovery of  your SOUL (mind-heart-emotions) the human aspect of you manifested during your lifetime. Join me, won't you?
Jump in now and get your FREE 20 day Sacred Metabolizer Journey. The Sacred Metabolizers is the gauge that we use to monitor our 3 brains: head brain, heart brain, and gut brain. From these 3 we learn to balance the mind, heart and emotions. I like to call it Soul Set Training. The Sacred Metabolizer Challenge supports you and your soul's (mind, heart, emotions) journey to be balanced and in tip top shape.