Transform Your Mind & Body | Manifest Your Heart's Desire | Accelerate Your Results
All without OVERWHELM?  YES. YES. YES!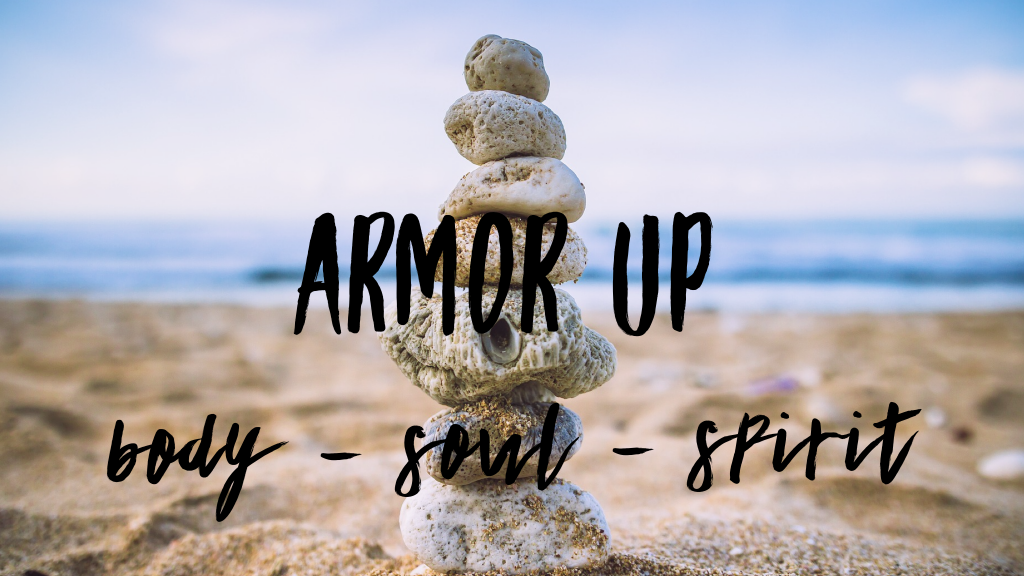 Are you ready to live your life on your terms?
With LOVE, EASE, & GRACE? AND get super healthy all along the way?
Are you ready to BE a magnet for all that you desire for your life?
With WISDOM, DISCERNMENT & DISCIPLINE?
AND feel complete in your Body, Soul & Spirit?
Armor Up will set the stage for you to CREATE more Energy and More Vitality in your Life.
In this LIVE online 2-day immersive event, you will gain access to all of Ashly's tools that helped her move through chaos and struggle with anxiety, fears, body dysmorphia, eating behaviors, fear to eat, and pain.
Life experiences and the way we think about them can and will pull us away from what we truly desire to create for ourselves and our families.
To combat this, Armor Up was created to help others live a life BEING and FEELING Healthy and Free.
Participate from anywhere with internet access. Connect with an astounding group of like-minded women who understand the same struggles and strive for more out of life.
This is YOUR time!
Time to Armor Up!
Life is amazing! So, jump off the mental merry-go-round!
How would you LOVE to:
Be empowered to LIVE a life of INCREASED health, energy, and vitality.


No longer being a victim of circumstance.

Get past the crushing weight of fear, stress, and anxiety successfully!

Experience unlimited potential in your life.
You will TRANSFORM.
You will MANIFEST.
You will ACCELERATE your results.
All through the discovery of The Song of Your Heart!
---
---
Armor Up 2 Day Immersive Event runs Feb 23 and 24, 2024, from 10 am to 5 pm CT
This 2 day online coaching bootcamp retails for $997
SPECIAL EVENT PRICING ONLY $497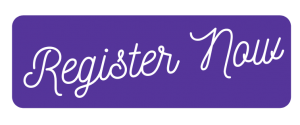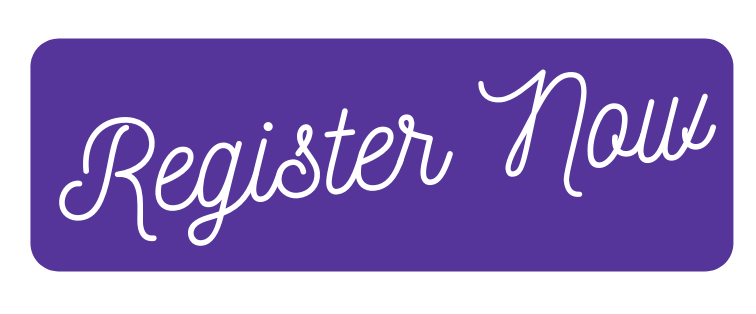 Special Event Bonus!
Sign up NOW and you will receive 2 months of Armor Up Life advanced group coaching at the conclusion of Armor Up Immersive!
(AUL monthly subscription is $99/month, pricing will be guaranteed for participants)
---
---
Feel the EASE and FLOW of life instead of the stress.
Learn how to make a 180-degree turn away from stress in moments.
Always know what to do and what to say.
Armor Up is the booster for calm confidence.
Be a RESPONDER to life circumstances instead of a REACTOR.
Get out of below-the-line, fear-based thinking and feeling in seconds.
Be at PEACE with who you are.
Know EXACTLY how to care for your physical, emotional, mental, and spiritual body for a healthier and more vibrant YOU.
Also includes:
Meditation recordings with home-play activities. These will help you master your mind so you live authentically, empowered, and FREE.

Access to the Armor Up Facebook Group where you will receive inspiration and activities to further engage YOU in the process of mastering your mind.
Master your mind & BE FREE! Pretty amazing, huh?!
---
** BONUSES **
When you register, you'll receive:
* A smiling meditation to get your morning started off in an empowering way
* Impact Messages. Each week an Impact Message will be sent to your email inbox to empower you along your journey of mastering your mindset.
* Access to The Sacred Metabolizer Journey – a journey to being the biological equivalent of love, courage, commitment, compassion, faith, forgiveness, truth, surrender, and gratitude.
** Early Bird Bonus! **
Register NOW and you'll also receive:
* Keys
to syncing your body with nature for optimal health!
* Dynamic tools that will help you slow down, relax, and be present!
* Access to the super-powerful EmRes Digital Program!
* PLUS: (1) free one-to-one session with Ashly for 'Emotional Resolution" OR 'Setting up your AIM' at any time during the program.
---
Still on the fence? No worries… check this out!
Cheering Section
The Armor Up class has been a beautiful journey of self-discovery, as well as a release of negative thoughts that impact me. After attending this class, I feel more confident, more at peace and more open to God's blessings.

It's a journey that is always on going, but I have learned to check in with myself and to see who I am showing up as at any given moment and have been given the tools to turn things around for the better.

The weekly meetings, activity calendar, as well as Facebook reminders have greatly improved my way of thinking. I feel empowered, confident, harmonious and more balanced than I ever have. I am so grateful for Ashly and Armor Up  and I am ready for more FUN, LOVE and ABUNDANCE to flow into my life.

-Vanessa Broxson
---
I am a mom of four, married, and living more of my life because of the programs I have followed with Ashly. I have learned to deal with and release so much from my life to live it better and happier. The program has taught me to feel everything and take nothing for granted. My experiences are what have shaped me into who I am today good or bad. Ashly has taught me to recognize what I am feeling and release it.

I started with Armor Up Bootcamp and moved up to Armor Up Life after I felt like I was ready to take the next step. The program progression is based on your progress and what you need. Ashly is hands-on, and I have used her at some exceedingly difficult times in my life to let go of my negative feelings and replace them with Affirmations. I highly recommend the program for self-awareness, and it has helped me to build in my business as well!

-Jess Lazo Duffin
---
Wow…wow this IS epic! I am extremely excited to learn more. I noticed the difference in my emotions since I joined your Armor Up coaching. When we know what we stand for we feel peace within, there is a positive feeling, calm, and balance. I will continue to practice the tools…. they really work for me.

Always inspired by your teachings and leading my way to happiness. I asked my husband if there is something he notices about me. He replied, "I don't hold my anger for days which is easier."

-Michelle Bennett
---
I am so grateful for the opportunity to attend the Armor Up Bootcamp by Ashly Torian. Armor Up taught me the necessary tools to use every day in order to see what I stand firm in. I learned more about myself, and I was able to clean out and resolve a lot of things. This bootcamp also really helped me deal more positively with the COVID-19 situation, and to have less anxiety. I really look forward to attending future coaching programs with Ashly!! Thank you so much, Ashly!!

-Michelle Chavez
---
My journey with Ashly began as an opportunity to create a vision around my business. I was excited to let go of the chaotic stress I had created and move slow to accomplish great things. In that process, I did learn how to create space for everything rather than running around with my hair on fire. I have added people to my team and met my sales goal every month. But what I gained was actually so much more than that.

I have been able to resolve the anxiety surrounding my children, my marriage, and the next steps in my career. I am now capable of being present enough to help my child release her fears and worries. I am stepping into a new career path that I would have normally passed over due to anxiety and self-doubt.

The weight of chaos and anxiety were so heavy within me they were affecting me physically as well. It was never my plan to step into weight loss with Ashly's program. I had come to a point where I had just accepted my weight because I felt trapped in the habits I had formed. Once the anxiety lifted from my shoulders I could see the possibility of healthy habits. It actually began to feel attainable to change habits and live a healthier lifestyle.

I began Ashly's New You in 90 days program. Again, thinking and being slow and intentional about the way I thought and felt about food and exercise. The reality is that that concept of slow and releasing the negative feelings has been an imperative non-negotiable step in the process of change throughout all of these aspects.

I am so proud to say that after 60 days on that program I'm 17 lbs lighter. But that 17 lbs is so much more. It represents eating food that makes me feel good, more energized, and less fatigued. I'm not in a sugar cycle anymore. Rather, my body is happy and functioning properly. I was dealing with pretty severe acid reflux that has disappeared. I'm proud of the healthy habits I exemplify for my kids who are also now eating more vegetables.

My journey is not over. But I am so proud of how far I have come.

-Kelli Odom
---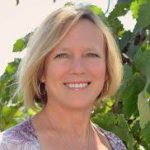 I just wanted to say how grateful I am to be a part of your mindset program. This journey is transforming for me, and I am starting to see the benefits of changing my mindset into a positive one. I'm finding myself more productive, focused and energetic and look forward to continuing my journey toward positivity and productivity. Thank you so much!

-Sandy Hancock
Director, WineShop At Home
---
I love how I am more aware of my thoughts. Being the observer and letting them go. Each day is truly a challenge, but when I make time to meditate, exercise and take care of me, my day has more ease. I'm really enjoying the book, the untethered soul. When I read the chapter on Fear, I was in the car and it made me emotional. I resonated so much with it. Awareness is what I am getting from this bootcamp, and I am so grateful. <3

-Sabrina Lamberson

---
I love the morning time, I am now in step with- Mindful Moments- Making time for ME- to armor up for whatever may come that day- I am believing with this mindset that some things may not even come to pass because my mindset is believing positivity and an "'I can handle that" attitude

I am also LOVIN Qigong ❤️

Thank you ! You're simply wonderful! 

-Susan Spaulding

---
I've known for a while I needed to make some changes in my thought life.  I was setting goals but was unable to see them through.  

Ashly's Armor Up Mindset Bootcamp helped me to SLOW down, discover MY truth, gave me ways to daily focus on that truth and to STAND FIRM for me in all aspects of my life. She is effortless in her teaching which makes it obvious she lives and practices what she speaks. Wisdom – my one-word descriptor of Ashly Torian.

-Jamie Oliveaux

---
I am blessed to have had the opportunity of working with Ashly Torian earlier this year. I have a new perspective… a positive one. Her encouragement combined with all the information that she shared with me, greatly helped me in a time in my life that was challenging. Things were weighing me down physically, emotionally and indeed mentally. Now, I know where I am heading, and the building blocks of "work" given to me by Ashly… is priceless for my renewed open mindset! My business is building and flourishing. I am a Senior Wine Consultant and am working towards my next promotion. I indeed attribute it to the tools provided to me by her.

-Donnita Koontz
Senior Wine Shop Consultant
Wine Shop at Home

---
Ever since taking Ashly's class things have just been happening. I have had people out of the blue contact me for tastings, extra wine for the holidays and even a new consultant on my team. I visualize every morning before I even get out of bed. That way, life does not get in my way! It's still quiet and dark and I have a much better chance to open my mind up to the day's possibilities. 

Like most of us, I am my own worst enemy. Negative thoughts were coming to me without me even recognizing them. Now I see them coming and bat them out of the way. If I hear it in my head, I say a positive statement out loud. Many times, I am either in the shower or driving. So that's pretty funny! If the negative thought is about someone other than myself, I do the same thing, I find something positive to say out loud about that person. 

I understand that I am a work in progress and Ashly is always on my gratitude list!  Thank you for all that you do!

Cheers!

-Kathy Kirby

---
I wouldn't be the woman I am today if Ashly hadn't helped me change my way of thinking.

Ashly has an ability to get into my space and challenge me in areas where I need it most.

-Lois Gresiuk
One-On-One Coaching
I considered myself a healthy person but, I was hungry all the time and I suffered from abdominal discomfort and sever stomach pains. Even with this, I never thought of food as controlling me. I just assumed that this was the way I was. However, I knew something wasn't right. I wasn't achieving my health goals, I was frustrated and discouraged.

Through working with Ashly, I realized that I was completely trapped by food. Through her guidance my anxiety around food and need for snacking stopped. My stomach pains went away. I became free from the grip food had on my life!

If a few short months I am on the road to achieving my health goals. Now that I am free from food, I have the freedom to enjoy food, reach my goals in life and health and seek satisfaction in all areas of my life. Freedom is beautiful!

-Amy Lemire
---
Are you ready to stand in the truth of WHO you are?
To get more done in less time? And LIVE your Rockstar life?
This is SO FUN! I can't wait! Join us!
---
Armor Up 2 Day Immersive Event runs February 23 & 24, 2024!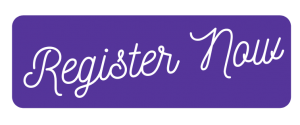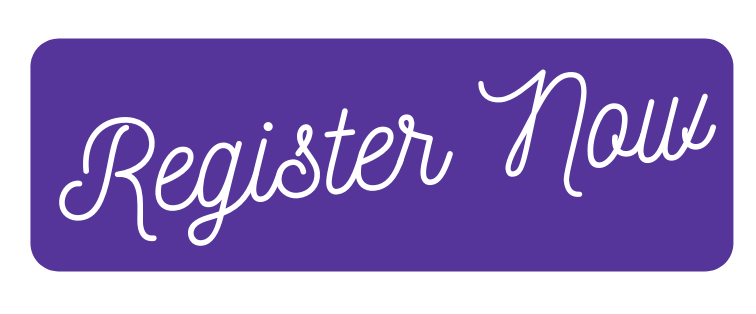 Once you sign up, you will receive a welcome email with all the details plus the bonuses!
I will see you soon!
Much love and a big ole' hug,
Ashly