BB Team
---
Lauren Post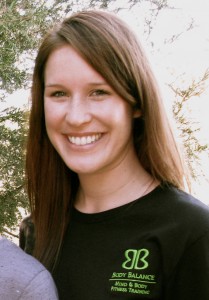 Lauren is a life saver! She is the communications and marketing guru for Ashly and Bio~Balance. She brings with her a wealth of knowledge in the health and marketing fields. With Lauren's help, we will reach more people in need of a balanced approach to mind/body wellness vs. all or nothing.
Lauren received her Bachelors of Science in Kinesiology from the University of Texas at Austin. After college, Lauren spent a year working as a corporate sales advisor for Equinox Gyms. She is now working in recruitment and admissions for the non-profit organization, City Year.
Lauren enjoys cooking, biking, volleyball, and any activity that will allow her to enjoy the great outdoors! You may receive communications from Lauren from time to time.
Lauren is originally from Lewisville and now resides in Portland, Oregon.
She will use the company email address which is: ashlysbiobalance@gmail.com. Be sure to add it to your contacts!